IIUSA/AmCham South China US Delegation to the 17th Annual China International Fair for Trade & Investment (CIFIT)

&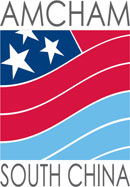 IIUSA is proud to present this exciting and exclusive opportunity to its members – in partnership with the American Chamber of Commerce in South China (AmCham South China) – to participate in the 17th Annual China International Fair for Investment & Trade (CIFIT).  The delegation will be led by Harley Seyedin, President of the American Chamber of Commerce in South China, as well as K. David Andersson, IIUSA President. The theme of this year's Fair is Chinese investment overseas, with the U.S. lined up as the "country of honor".

CLICK HERE TO VIEW THE UPDATED EVENT ITINERARY & ALL OTHER EVENT DETAILS 
All IIUSA member exhibitors will be part of the U.S. Pavilion, which will be one part IIUSA members, one part AmCham South China members; and conveniently located next to a pavilion of Chinese companies considering investment in the U.S.  IIUSA members attendees will be invited to the AmCham South China Annual Cocktail Hour and Dinner on 09/08 which is attended by senior executives, ambassadors, government officials, and Fair attendees seeking investment abroad.  Lastly, IIUSA will be hosting an EB-5 seminar on 9/9 at the Fair, for all IIUSA members and interested parties to attend, learn, and network.
IIUSA and AmCham South China will arrange all needed Fair registrations, security passes and invitations to all applicable events for IIUSA member exhibitors including banquets, opening ceremony, and other exclusive meetings – including the AmCham South China hosted, half-day US-China Investment Seminar and IIUSA EB-5 Seminar.  Furthermore, IIUSA and AmCham South China will arrange all local transportation from hotel to the various venues.
SPACE IS LIMITED….CLICK HERE TO BECOME A CIFIT DELEGATE AND EXHIBITOR TODAY!
According to AmCham South China's statistics from last year's Fair, CIFIT is where US$298 million in investment is forge every minute, twenty-four hours a day for three consecutive days.  The Fair is focused strictly on "investment" as opposed to "commodities."  The new President of China, Xi Jingping, began CIFIT almost 20 years ago when he was Vice Mayor of Xiamen.  The Fair is attended by at least the Vice Premier in charge of China's economy and each and every standing Vice Governor of every province and standing Vice Mayor of every city in China.
Last year, some 17,000 businesses from China and around the world attended representing 130 countries.  Many presidents, prime ministers, and ministers of many countries attend.  AmCham South China's delegation exceeded 250 businesses and was joined by U.S. Ambassador Gary Locke. During those three days our delegation inked US$3 billion in deals – a highlight being one company that signed eight deals worth US$600 million!  Over 2,000 private business executives from China, all seeking overseas investment opportunities, will be in attendance – in addition to the 17,000+ regular attendees.