By Michele Franchett, SGG Immigration LLP; Member, IIUSA
A note from the author: In the original version of this summary posted on October 21, 2022, I wrote:
As for any definitive guidance provided in the engagement, IPO confirmed the agency interprets the RIA as effecting no change in the requirement for EB-5 investors to sustain their investment at risk throughout the first two years of conditional residence.
Upon closer review of the statements of IPO during the engagement it is evident IPO's current position is that different sustainment requirements apply to EB-5 investors who filed their I-526 petitions prior to the enactment of the EB-5 Reform and Integrity Act ("RIA") and those who filed afterward.  For those who filed prior to RIA it has not changed – they must sustain the investment throughout the first two years of conditional permanent residence. 
For EB-5 investors filing I-526 petitions after the enactment of RIA, IPO confirmed RIA changed the sustainment requirement, but has not provided guidance on exactly how it views RIA as having changed the sustainment requirement.  The RIA amended the Immigration and Nationality Act to require that the investment must be "expected to remain invested for not less than 2 years," and the October 2022 Policy Manual updates echo this, stating "For petitions filed on or after March 15, 2022, the capital must be expected to remain invested for not less than 2 years."
Until such time as USCIS provides further guidance, the conservative approach to viewing the 2-year requirement would be to think of it as starting after:
Investor has made the entire required investment;
The entire required investment has been received by NCE;
I-526E petition has been filed;
The entire required investment has been received by JCE; and
JCE has deployed entire investment amount
The below summary has been updated as of November 9, 2022 to accurately reflect the above correction.
---
USCIS Immigrant Investor Program Office ("IPO")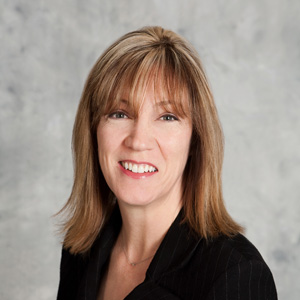 held a Stakeholder Engagement on October 19, 2022, presented through the Webex platform along with audio access by telephone. USCIS promised to have the content of the engagement available to the public in its electronic reading room within a few days.  In the meantime, IIUSA is providing this summary.
The format was reminiscent of recent engagements, with the first 25 minutes or more spent – frustratingly – on preliminary remarks and personal introductions by IPO staff.  The engagement was scheduled for one hour but was extended an additional 30 minutes as the question-and-answer session did not commence until almost an hour had passed.  Given the complexity of the topic, the 90-minute session was far from sufficient to address many substantive issues, with at least 20 individuals left in the queue who did not have an opportunity to ask questions or make comments. 
IIUSA's Legislative Counsel Carolyn Lee, along with AILA EB-5 Committee Chair David Morris and other AILA EB-5 Committee Members, expressed to USCIS great concerns about the lack of opportunities for meaningful engagement with IPO. They explained that listening sessions and occasional stakeholder engagements with stilted question-and-answer formats do not allow for meaningful engagement with IPO, and that much more can be done to facilitate collaborative analyses and discussions of complex issues pertaining to EB-5. David Morris cited the example of a very productive IPO engagement a few years ago focused on expenditures in job creation analyses. IPO had announced that engagement and invited questions in advance.  A robust discussion ensued, and participants came away from the engagement with greater clarity around job creation based on expenditures.
Greater clarity around EB-5 law and policy is needed now more than ever, as the industry grapples with the interpretation of the EB-5 Reform & Integrity Act of 2022 ("RIA") and its compliance implications.  As Carolyn Lee aptly pointed out during the engagement, USCIS is actively drafting implementing regulations, and we have already seen in the form of the Behring I and II lawsuits what can happen when IPO operates in a vacuum, eschewing offers from the industry and the private bar to provide real-world insights and expert guidance in this complex area of law.
For EB-5 investors filing I-526 petitions after the enactment of RIA, IPO confirmed RIA changed the sustainment requirement, but has not provided guidance on exactly how it views RIA as having changed the sustainment requirement. The RIA amended the Immigration and Nationality Act to require that the investment must be "expected to remain invested for not less than 2 years," and the October 2022 Policy Manual updates echo this, stating "For petitions filed on or after March 15, 2022, the capital must be expected to remain invested for not less than 2 years."
Until such time as USCIS provides further guidance, the conservative approach to viewing the 2-year requirement would be to think of it as starting after:
Investor has made the entire required investment;
The entire required investment has been received by NCE;
I-526E petition has been filed;
The entire required investment has been received by JCE; and
JCE has deployed entire investment amount
Other than that, USCIS statements pertained mostly to staffing information and policy around issues that were already fairly well understood in the industry.  Here are a few take-away notes based on IPO remarks during the engagement:
All pooled investors (i.e. more than one EB-5 investor in the NCE) must file I-526E petitions under the Regional Center Program
Only after an approved regional center files Form I-956F Application for Approval of Investment in a Commercial Enterprise may the investors file their I-526E petitions
Investors do not need to wait for USCIS approval of the regional center's I-956F filing to file their individual I-526E petitions
If the regional center filed Form I-956F but does not have the formal USCIS receipt, investors may include with the I-526E petition a copy of the I-956F USCIS Lockbox notice and the first 6 pages of the I-956F; or they may submit proof of the cashed check or credit card debit for the I-956F filing fee and the first 6 pages of the I-956F, to be followed by the interfiling of the formal USCIS receipt notice when received
IPO will continue to evaluate petitions filed prior to enactment of the EB-5 RIA under eligibility criteria in place at the time of filing the petitions
Regional center investors filing under the RIA can count indirect jobs for up to 90% of the job requirement
For jobs created by construction projects of less than two years in duration, only 75% of the job requirement can be met with indirect jobs
Jobs attributed to prospective tenants can be claimed as long as the jobs are not relocated existing jobs